The Enhanced Digital Learning Initiative (EDLI) is a collaborative effort of digital pedagogy experts from the
College of Arts & Letters
, the 
Eli Broad College of Business
, the
 College of Natural Science
, working closely with collaborators in 
MSU Information Technology
 and MSU Libraries.

Our mission is to humanize the digital learning experience and use a values-driven approach to develop and evaluate digital pedagogies and technologies for 21st-century learning. We help build high-quality, digitally-enhanced teaching and learning experiences by focusing on meaningful assessment of learning, student interaction and group work, and learning by doing.

Group Work and Student Interaction
Learning activities centered on building student-to-student interactions, team-based learning, small group work, and peer evaluation.

Learning by Doing
Engagement activities (such as experiential learning, lab activities, or studio work) enriched by invigorating content, meaningful experiences, application activities, and real-world tasks.

Authentic and Meaningful Assessment
Assessment activities in which students apply their learning to real-world situations in realistic, meaningful, and student-centered ways, and in which they receive timely and meaningful feedback.
Our research initiatives and faculty development programs are targeted at benefiting students, faculty members, and administration.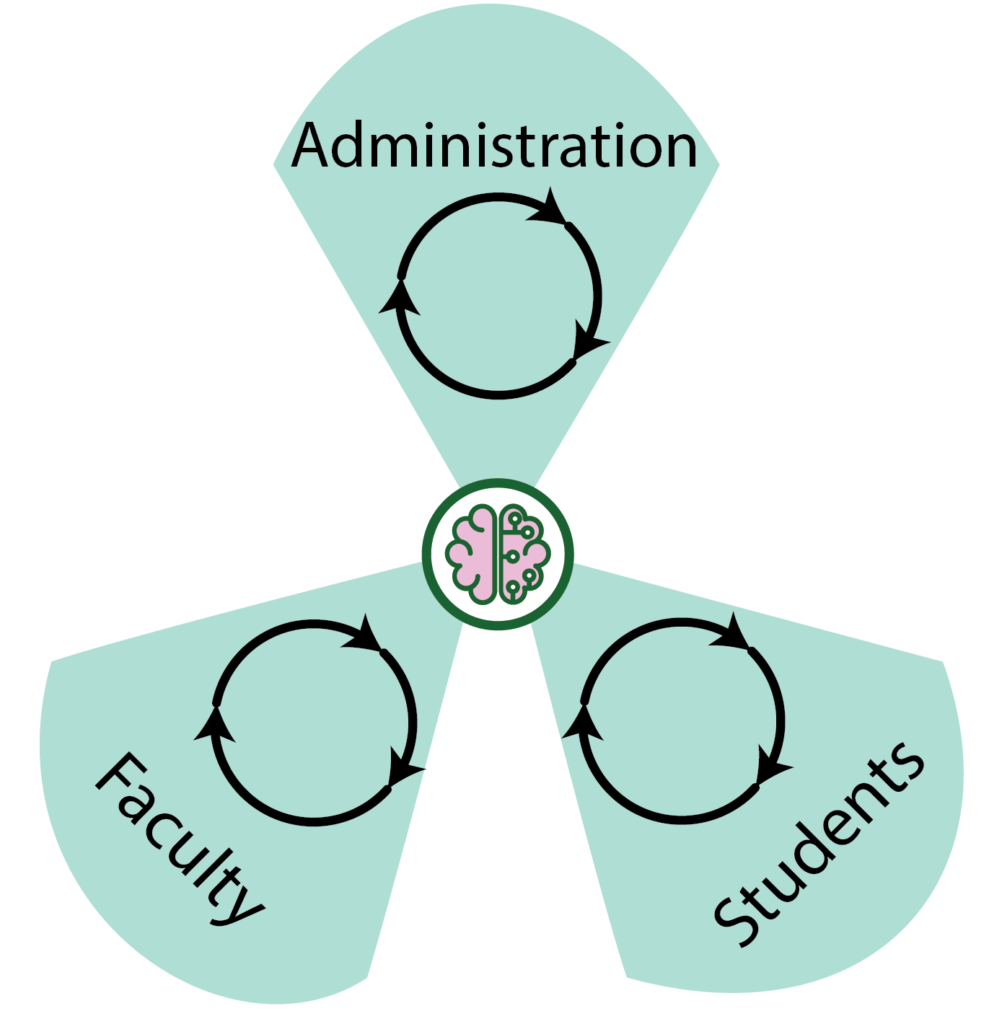 Students – We work with students to:
Understand their learning experiences
Discover ways to maximize their engagement
Develop courses that afford all students the opportunity to thrive academically
Faculty – We collaborate with faculty members to: 
Advance a culture of care in the classroom
Employ effective assessments
Improve student engagement and outcomes
Research the effectiveness of current classroom infrastructure
Administration – We consult with administrative units to: 
Optimize the educational technology landscape for faculty and students
Support  program and course development  
Research the effectiveness of current teaching practices
Working with these stakeholders, we have also found great benefit from working within and across our disciplines. For example, how to have digital sketchbooks? lab notebooks? Are these similar? Different? How can they inform each other? The disciplinary approaches of our three colleges allows for interesting synergies.