Members of the team span the College of Arts and Letters, the Broad College of Business, and the College of Natural Science. 
Caitlin Kirby
Dr. Caitlin Kirby is the Associate Director for Research in EDLI, based in the College of Arts and Letters and College of Natural Science. Her research uses qualitative and quantitative methods to explore student and instructor outcomes of professional development and classroom interventions across disciplines. Dr. Kirby earned her PhD in Science Education and Environmental Science from Michigan State University in 2020. She was a Germany Fulbright research student in 2020 exploring the social impacts of urban agriculture. She also worked in postdoctoral research at the University of Nebraska-Lincoln on Science Literacy. Dr. Kirby has teaching and curriculum design experience in K-12, undergraduate, and informal spaces across mathematics, sciences, and social science.
Scott Schopieray
Dr. Scott Schopieray is Assistant Dean for Academic and Research Technology at the Michigan State University College of Arts and Letters. He also serves as Associate Director of MESH Research, a center focusing on digital scholarly publishing. In his position, he works to support digital infrastructure and methods for teaching, learning, and research across the arts and humanities. Current research areas are in high-impact/high-quality online teaching methods, faculty motivation to teach online, and processes for open digital scholarly publishing. Dr. Schopieray has previously worked as Asst. Director of the Center for Teaching and Technology at the MSU College of Education, an instructional designer with the MSU Virtual University Design and Technology group, a professional web designer, and a Digital Writing Consultant at the MSU Writing Center. Scott brings over 20 years of experience working with the design and construction of online courses, educational websites, and offering professional development at the K12 and Higher Ed levels. He is an active participant in educational technology professional organizations at the local, state, and national levels. More information available at http://www.schopie1.com/
Stephen Thomas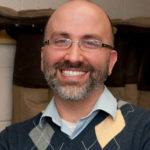 Stephen is a faculty member and the Associate Director for the Center for Integrative Studies in General Science at Michigan State University and the Digital Curriculum Coordinator for the College of Natural Science. For his bachelor's degree from Denison University, he majored in Biology and minored in Art. This interest in the science/art intersection continued into graduate school as he freelanced as a biological illustrator while earning his masters and Ph.D. at the University of Massachusetts at Amherst in Organismal and Evolutionary Biology and Entomology. Since coming to MSU, his focus has shifted from virulence of fungal pathogens of gypsy moths to visual communication of science in formal and informal settings and the use of technology in teaching. Stephen has worked on projects such as the use of comics to reduce subject anxiety in non-major science courses, the development of a Massive Open Online Course (MOOC) to teach general science, and augmented reality and kiosk games to engage visitors in science museums. One of his more recent projects, Drawing to Learn Biology, is looking at how to foster a community-generated visual curriculum for science instruction. Stephen has developed and/or taught ten courses at MSU (5 completely online, 2 hybrid, and 3 face-to-face), and he has worked as a freelance curriculum developer for various publishers. When not working online, he plays the banjo, knits random things, and draws comics…not necessarily in that order.
Jeremy Van Hof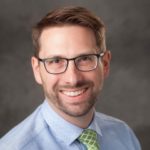 Website | LinkedIn
Dr. Jeremy Van Hof is Director of Learning Technology and Development at the Eli Broad College of Business at Michigan State University. In that capacity, he oversees accessibility, instructional design, and pedagogy initiatives for online, blended, and face-to-face courses. Before joining the Broad College he worked at the University of Nebraska-Lincoln as the Assistant Director of Academic Technologies. Prior to that he worked for 11 years as a high school English and journalism teacher in Grand Ledge, Michigan and DeWitt, Michigan. He is program chair of the Accessible Learning Conference at Michigan State, past chair of the Big Ten Academic Alliance Learning Technologies Liaisons Committee, and past president of the Michigan Interscholastic Press Association. He holds a Ph.D. in Educational Studies from the University of Nebraska-Lincoln, a Master's in Curriculum and Teaching from Michigan State University, a Master's in Library and Information Science from Wayne State University, and a BA in English education from Michigan State University. He is a certified secondary English and journalism teacher in the state of Michigan.
Sarah Wellman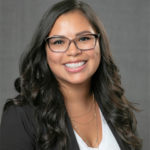 LinkedIn
Sarah is a Learning Design Specialist working with both the Eli Broad College of Business and the College of Arts & Letters. She started work at MSU in August 2019, and has been working in higher education with a focus in online learning since 2010. She holds an A.A.S in Construction Technology from Bay Mills Community College, a B.A. in Studio Art with a concentration in Graphic Design as well as a Graduate Certificate in Educational Technology from Michigan State University, an M.A. in Educational Technology and Graduate Certificate in College Teaching from Central Michigan University. She also has experience as an online adjunct instructor at Bay Mills Community College teaching various computer, art history and native studies courses. She will begin MSU's Higher Adult & Lifelong Education Ph.D. program in the Fall of 2021.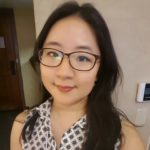 Dr. Hala Sun is a Research Associate in EDLI. She received her Doctorate Degree (PhD) in Education at the University of California Santa Barbara (UCSB), with dual specializations in Applied Linguistics and Writing Studies. At the Middlebury Institute of International Studies, she obtained her master's degrees in both TESOL and Public Administration (MPA), specializing in International Management. For several years while at UCSB, Dr. Sun taught academic writing courses in the Writing Studies and Linguistics Department. Additionally, as an Instructional Design expert in various universities, she trained educators on how to create innovative online content materials and how to enhance student engagement in e-learning platforms. Aside from teaching, Dr. Sun worked as an Assessment Analyst for McGraw-Hill Education and the American Councils for International Education. For five years, Dr. Sun also worked as a Program Evaluator, designing and evaluating programs in higher education, using quantitative and qualitative analysis, as well as analyzing student success pathways, retention, and persistence levels in K-12 and higher education settings.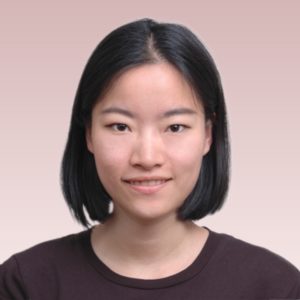 LinkedIn
Dr. Min Zhuang is a research associate at EDLI with a Ph.D. in Educational Foundations from Saint Louis University. Her research interests center on the intersection of diversity and inclusion in education, and she employs qualitative and quantitative methods in her work. Before joining the EDLI in 2023, she worked at Saint Louis University as an adjunct faculty in Mandarin. She also has experience in teaching graduate and undergraduate foundation courses in research, professional ethics, and multicultural issues.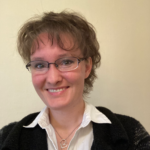 Imari Cheyne Tetu is a graduate research assistant with EDLI and a PhD student in the Department of Writing, Rhetoric, and Cultures. She holds an A.A. in general studies from Kirtland Community College, a B.A. in Professional and Technical Writing from Saginaw Valley State University, and an M.A. in Digital Rhetoric and Professional Writing from Michigan State University. Her research interests include AI writing tools, UX research, web accessibility, and technical communication, and her teaching experience includes online, in-person, and hyflex sections of WRA 101: Writing as Inquiry and XA 242: Intro to Experience Architecture. Imari has worked as a graduate researcher with WIDE (Writing, Information, and Digital Experience) and as a freelance technical writer and instructional designer. She is also an active member of the Teach Access alumni network. 
EDLI is an intentionally distributed teaching and learning support structure, in order to accomplish our work we rely on broad collaboration with others on campus and off. Some of our regular collaborators are below.
Luca Giupponi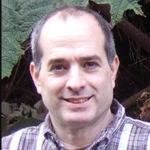 Dave Howe

Shannon Kelly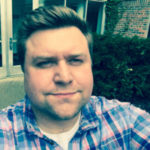 Nick Noel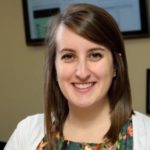 Jessica Sender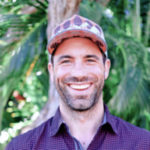 Daniel Trego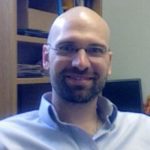 Mike Zakhem
Contact Us
If you have questions, or would like to further discuss enhancing digital learning please feel free to contact us at edli.team@msu.edu or using the form below.